SlotsReviewsOnline.com began in August 2009 as a football blog, expanding shortly after to share betting tips and sportsbook reviews as a sports betting portal.
Today, it features more than several hundreds of betting guides, sportsbook reviews, bonus deals, cashback offers, and much more.
Making choices between sports betting sites/casinos, wagers, and offers can be extremely difficult, especially when you get bombarded by marketing campaigns and opinions.
Here at SlotReviewsOnline.com you can find analysis, information, and tips that we are comfortable of trusting ourselves.
Getting a little extra insight can only help your decision-making process.
Why to choose SlotReviewsOnline.com
Each gambling site has strengths and weaknesses, but it's quickly obvious when you find a good one.
At SlotReviewsOnline.com, you can instantly see that each review post, or page is written to be informative, in-depth, and honest.
These factors are covered to ensure that you, the reader, benefits from our content – not search engines.
Every casino recommended by SlotReviewsOnline.com has been personally tested by a member of the team before gaining approval.
This clear process means that we will recommend sites that can offer you a fair, quality-driven experience. We believe in only making recommendations based on personal experience.
SlotReviewsOnline.com is deeply committed to trust and transparency. At any point, you can view the site's certificates and credentials at the bottom of the screen.
You can also check out our forum posts. We want you to know exactly where your content is coming from.
About SlotReviewsOnline.com's creator: Mitko Atanasov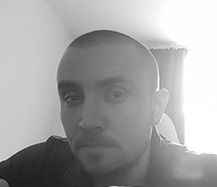 Mitko Atanasov was born in 1984 and is the owner of SlotReviewsOnline.com. He created E-SportBets.org in 2009 before later rebranding to FootyBettingTips.com and then in December 2017, moved the whole project into Gambipedia.com to rebrand to what SlotReviewsOnline.com is today.
For more than thirteen years, Mitko has contributed content and worked to maintain the site. Every effort is made to give readers an experience they can genuinely appreciate.
In his spare time, Mitko loves to watch football matches from all over the world, while also finding time to swim in the ocean and work out whenever possible.
You can find him on Quora where he contributes occasionally. His profile is : Mitko Atanasov
He also enjoys travelling and hiking.
He currently lives in Europe (different countries, so hard to pinpoint) and likes to play sports, including football, table tennis, and pool. And like all of you, he likes to gamble on football matches and other sports.
Mitko's path to building SlotReviewsOnline.com began when he chose to leave college early.
Although the academic infrastructure didn't appeal to him, Mitko still absorbed a lot of teaching that still helps his writing and editing work to this day.
Readers appreciate Mitko's reviews and guides because they look like statistical analysis, which stems from his proficiency in maths and statistics during his teenage years.
While considering a career as a programmer, he also developed coding skills in C++ and Delphi that he now uses as a hobby in his spare time.
Mitko has developed SlotReviewsOnline.com as a site that can offer a lesson for every punter, helping them to learn something new.
Whenever possible, Mitko shares his own experiences in his tools, guides, and casino/sportsbook reviews.
He also provides honest assessments on betting offers and much more besides.
All he wants to do is run a site where gambling fans can find advice that will help them to make the best decisions they can.
People who meet Mitko say he's very friendly and talkative. In fact, he even tries to respond to every message he gets.
If you ever have a question, do not hesitate to ask him – you can reach him here.