Craps for Beginners
All betting offers on this page are not available in Ontario.
The state of Louisiana became a hotbed of gambling among the early immigrants to the US.
Baccarat is one of several casino games that have thrived into the present.
Although much more complex than other table games, you can be quite effective once you understand the rules.
Some of the most fun games in online casinos are slots. High RTP slots are the biggest payout games. We assembled a list of the highest rtp slots online
Craps Rules
Craps was initially designed as a simplified version of a 17th century English dice game called hazard.
If anyone feels that craps is complicated, then they should try reading up on hazard. You will find that the many craps rules are easier to absorb:
• The shooter: craps is played on a table that is marked out into an array of betting categories. Each round will see one player take on the roll of shooter, as they are tasked with rolling the dice. Those involved in the round will have placed a bet before the shooter rolls the dice.
• The point: after the two dice are rolled, the point will be established with a 4, 5, 6, 8, 9, or 10. The purpose is to bet whether or not the shooter can roll the point again before hitting a 7 and ending the round.
• Pass line: if the shooter does not establish the point, then players will win on a pass line if there a 7 or 11 has been rolled.
• Don't pass line: alternatively, the don't pass line bet is won if the shooter rolls a 2, 3, or 12. Pass line and don't pass line are the possible outcomes if a point hasn't been established.
• Come bet: this bet can be placed after the round has begun. The aim is to win with a 7 or 11, or else for the shooter to establish a point value of 4, 5, 6, 8, 9, or 10.
• Don't come bet: this late bet will also have the potential for a point value to be established, but players will win if the shooter rolls 2 or 3, but 12 will be a tie.
Basic Craps Strategy
Craps is filled with betting opportunities, with some being easier to understand than others.
For this reason, it helps to pursue a more basic strategy at first:
• Avoid bets you don't understand: first grasp a thorough understanding of the main bets before taking the time to know the others. For instance, big 6 or big 8 side-bets will cause the house edge to be 9.09%, which is much too high.
• Play the streak: the dice-based nature of craps means the game can be quite streaky, so bet more when you're hot and less when you're not.
• Lower the house edge: pass/don't pass and come/don't will carry house edges of approximately 1.40%, meaning they give a lesser advantage to the casino when you back those bets.
As you can gather, it only makes sense to understand how to play craps before getting involved.
You don't want to see your stakes disappearing while having no idea why. Make sure to use this craps guide again if you need a reminder on any rules.
Author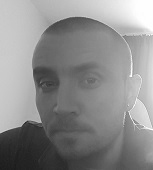 Mitko Atanasov
Mitko Atanasov is a highly respected expert in the online casino and slot review industry, boasting over 14 years of experience. He is dedicated to providing unbiased and accurate reviews, empowering players to make informed decisions. His vast knowledge and expertise make him a trusted source of information for both novice and experienced players.