Mobile access is now a must-have feature of online casino sites, no matter if the operator is big or small.
Punters now have an array of devices in their daily lives and have no desire to compromise when wanting to access their favourite gambling sites.
Below, you can read information on the top platforms for going mobile on your devices.
Having a hard time choosing a casino? Not sure about the software. Read out How to Judge online casino software guide.
Android
For years now, Android has been the dominant mobile operating system.
Generally, Android commands an 85% market share of the marketplace, giving the operating system an unassailable lead from competing platforms.
Android mobile gambling sites have mostly pursued a strategy of making gambling services available through instant-play web apps.
Basically, this means that the gambling content is access through web browsers.
In 2017, however, there was a major turning point for Android, with the Google Play platform being opened up to Android gambling apps.
Previously, it would mostly be the top gambling operators that would develop dedicated gambling apps, as only they could be guaranteed an uptake for players.
The past lack of access to Google Play didn't make it financially viable for smaller-scale gambling operators to develop Android apps, as they couldn't guarantee uptake without access to an app platform offering distribution.
A number of manufacturers craft smartphones and tablets boasting Android operating systems.
At a glance, some of the biggest names in the business would be HTC, Samsung, and Sony, among several others.
Apple iOS
Although iOS has long lagged behind Android, in terms of popularity, the rise of HTML5 technology still left room for Apple's operating system.
Essentially, gambling operators would develop responsive sites that could work in the HTML5 web browsers found on both Android and iOS.
For a gambling operator, they can perform with a singular focus by developing one responsive website.
In turn, this allows them to free up resources that would have been devoted to running separate mobile apps for Android and iOS, with the latter still being relevant in online gambling thanks to responsive HTML5 designs.
iOS has also proven useful from a niche standpoint, with the top gambling operators appreciating the ability to access the App Store.
Sportsbooks and online poker brands have been able to deliver iOS-exclusive gambling apps that can be downloaded to the latest iPhones and iPads.
This is relevant because can mobile apps offer greater stability to perform more complex processing functions.
Windows Phone
Windows Phone rose from the shadow of Nokia, with the two companies attempting to carve out a significant presence in the smartphone sphere.
Sales were sluggish, however, and Nokia's mobile phone arm was subsequently acquired by Microsoft.
In early 2017, various reports suggested that Windows Phone held a sub-1% share of the smartphone operating system market.
Such a small share doesn't make Windows Phone a viable platform for developing dedicated gambling apps, but the compatibility of HTML5 browsers can allow instant-play access.
BlackBerry
BlackBerry has an even smaller share than Windows Phone, which vastly restricts the platform's relevance in online gambling.
Windows Phone devices at least have large touchscreens and HTML5 compatibility, which are features generally lacking on BlackBerry.
This being said, there are some basic online casino platforms that are still willing to provide BlackBerry compatibility.
In fact that, those basic casino sites have even invested in delivering BlackBerry casino apps.
Web Apps vs. Mobile Apps
The fact that gambling operators now have access to the Google Play marketplace vastly enhances the importance of debating the case for web apps versus mobile apps.
In some instances, there are benefits to selecting one approach over the other.
To begin, it's worth exploring the strengths and limitations to expect from choosing to access a gambling site from a web app:
• Online casinos offer different gaming software from brand to brand. Players must open multiple accounts just to try out newly releases games, but they can save space by instantly playing on a web app.
• ive casinos are extremely demanding, considering their streaming of video footage and processing of bets. As a result, a web app can offer a less smooth experience next to a downloadable mobile app.
Web apps clearly have their benefits, but there are some compelling reasons for electing to download a dedicated mobile app instead:
• Sportsbooks can be streamlined for mobile apps by providing easily accessible links to sports and betting markets, whereas the app is intended to be compatible for many other devices.
• Poker sites connect players from all over the world and require the stable performance that is delivered by a dedicated mobile app.
• Players have to be restrained in their installation of mobile gambling apps, given that apps require memory and further updates are to be expected.
As explained, there are great times for using web apps or mobile apps. The information above can help you make the right choice when the moment arises.
For more guides on casinos, poker or sports betting please visit our slotreviewsonline.com's Gambling Guides page
Author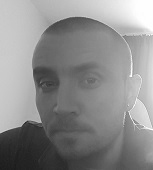 Mitko Atanasov
Mitko Atanasov is a highly respected expert in the online casino and slot review industry, boasting over 14 years of experience. He is dedicated to providing unbiased and accurate reviews, empowering players to make informed decisions. His vast knowledge and expertise make him a trusted source of information for both novice and experienced players.