Microgaming casino sites are filled with various table games, and some are more notable than others, such as the many roulette wheels and blackjack variants.
As a result, some types of online table games can fly beneath the radar and unappreciated by players.
Well, now is the time for you to learn all about how to play casino war.
This table game is widely accessible across the leading Microgaming casinos online and can provide you with an experience that easy to pick up and start playing effectively.
Casino war rules
As ever, the first step of this guide shall be to explain the rules of casino war – otherwise you will not be able to start playing effectively against the digital dealers at the best Microgaming casinos.
So, let us all run through the fundamental rules that are in place when playing casino war online.
What you first need to realise is that casino war uses six decks to comprise the shoe of cards that are drawn from. In terms of the value, this runs from low to high, going from 2 all the way up to ace, which is always classified as high and never low.
For clarification, suits are not relevant when playing casino war.
To start a hand, you must stump up a wager to take on the dealer.
Simply select your preferred value of chip from the available multiples and lay down what you are prepared to bet on beating the dealer.
Once your bet has been placed, the dealer will present you with a card before taking one for themself.
After this step, there will be a direct comparison between your card and the dealer's.
Ultimately, the winner of the hand will be the one who has the higher valuation.
Resolving ties in casino war
By this point, you might well be wondering what happens when you draw the same value of card as the dealer.
In many casino card games, the most common form of resolution is to push the bets back to the player and the dealer, but not when playing casino war.
If you find yourself in a tie with the dealer, then you have one of two choices to make.
First of all, your simplest option is to simply surrender the hand forfeit half of your bet to the dealer, but you will get to keep the other half.
Alternatively, you can follow the more exciting course of action and declare that you want to go to war with the dealer.
By doing so, you will be agreeing to double your bet, which means you could stand to win twice as much on the hand.
At this stage, the dealer will then proceed to burn three cards and remove them from the shoe.
The dealer will then provide you with a new card and also draw one for themself, thus beginning another comparison between cards.
For reference, you cannot win on both of the bets, but what you can do when your second bet and receive an even-money payout.
A further advantage of going to war and winning is that your initial bet will be pushed back to you in full, as opposed to getting only half if you elected to forfeit against the dealer.
As you can imagine, losing the second bet against the dealer will result in a full defeat and you shall lose the first in its entirety, so there is an added element of risk associated with going to war.
Making tie bets in casino war
Microgaming casinos operate a variant of casino war that allows a third potential betting option.
In this case, however, the new stake shall be a side-bet that is placed on the potential occurrence of a tie.
In terms of eligibility, the side-bet must be laid down at the very start of each round.
The benefit of making a tie bet is that you will gain a substantial 10/1 payout on your initial wager if the first two cards drawn tie.
In fact, there will also be the chance for a 2/1 ante bonus if the second set of cards tie.
In terms of approximation, the chances of there being a tie in casino war games are 7.40%.
As such, you can factor that percentage into your betting process when deciding whether or not you want to take the risk.
The 10/1 payout is immensely appealing, but you might go a couple of rounds without winning.
Casino war payouts
Honestly, it's not difficult to grasp the casino war rules, and the same can be said of the payouts.
Check out the table below to see the most common outcomes, bets, and payouts that are associated with casino war.
| Outcomes | Payouts |
| --- | --- |
| Win initial deal | 1/1 |
| Surrender | 1/2 |
| Win second deal | 1/1 + initial stake |
| Tie first deal | 10/1 |
| Tie second deal | 2/1 |
Casino war house edge
At this stage, slotreviewsonline.com is going to cover a more complex aspect of the game. When playing against the dealer, it's invaluable to know the advantage that you are up against.
By understanding the casino war house edge, you are in a stronger position to understand your chances of winning and wager accordingly.
And it's also important to realise that there are other casino war casino sites out there, and that not all of them run the game with a shoe of six decks.
For this reason, slotreviewsonline.com has compiled a list of percentages to outline the house edge for one to eight decks and under a variety of conditions that could be attached to the game.
| Decks | No bonus bet | Bonus bet | Surrender | Tied bet |
| --- | --- | --- | --- | --- |
| 1 | 2.42% | 2.06% | 2.94% | 35.29% |
| 2 | 2.70% | 2.24% | 3.40% | 25.24% |
| 3 | 2.79% | 2.29% | 3.55% | 21.94% |
| 4 | 2.84% | 2.31% | 3.62% | 20.29% |
| 5 | 2.86% | 2.32% | 3.67% | 19.31% |
| 6 | 2.88% | 2.33% | 3.70% | 18.65% |
| 7 | 2.89% | 2.34% | 3.72% | 18.18% |
| 8 | 2.90% | 2.34% | 3.73% | 17.83% |
Casino war tips and strategy
Online casino war isn't difficult to play, but there are tips that can be added to your playing strategy, starting with these:
Side-bets: the table shows that the house edge drops from 35.29% with one deck to 18.65% with six decks, which is an astonishing move in your favour. As such, you should only ever make side-bet when there are six decks or more.
Bankroll management: an extension of the prior point is that you should only place side-bets if you are prepared to lose a number of them and still remain patient in order to hit a run of 10/1 payouts.
Stake management: casino war is played at higher stake compared to slot games. As a result, you can notice your bankroll diminish quickly after a series of losses. Therefore, it can make sense to wager less to ensure you have more turns to play against the dealer.
Always go to war: the prospect of winning a second bet and regaining your original stake makes it too appealing a decision to go to war when there's a tie. After all, the guaranteed alternative is to surrender half of your stake to the dealer.
There you have it: casino war explained in full. You can depend on this and many other detailed online casino guides by sticking with slotreviewsonline.com.
Author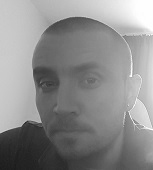 Mitko Atanasov
Mitko Atanasov is a highly respected expert in the online casino and slot review industry, boasting over 14 years of experience. He is dedicated to providing unbiased and accurate reviews, empowering players to make informed decisions. His vast knowledge and expertise make him a trusted source of information for both novice and experienced players.