Yablon or also known as Red dog is a table game that has fallen from favor among land-based casinos, which isn't all that surprising given how many different options and variants are now out there to play.
slotreviewsonline.com has proudly contributed to the Wiki page on Red Dog (now called Yablon).
Setting aside its diminishing popularity in the real world, red dog casino sites are highly common and the game is alive and well-fed in the digital realm.
Microgaming casino sites are especially good places to play red dog online.
For starters, you are guaranteed to be able to find a red dog game at sites like Grand Mondial and Quatro Casino.
After signing up with a healthy welcome bonus, the funds can then be used to start playing red dog.
Red dog rules
Just to clarify, you must check the rules of how to play red dog before playing.
Some versions of the game bear the name red dog, but then they don't actually adhere to the actual rules of the game.
Therefore, you should only play red dog if it matches the legitimate rules that are outlined right here.
The first thing to say is that red dog uses a show of cards that can contain anywhere from one to eight decks.
And what you must realise is that every additional deck shall reduce the house edge and mean that the game is ever so slightly more in your favour than if it were to be played with just a single deck of cards.
Another of the initial basic rules is that suits don't matter in red dog, so don't get hung up on the presence of a certain suit in the cards.
In addition, the cards are ranked in strength from high to low, with aces treated as being high in this particular online casino game.
Matches and Pushes
To being, you will need to place a wager that falls within the permitted values allowed by the online red dog table at which you currently sit.
Adhering to this action will then result in the dealer presenting two cards facing upwards. At this point in the game, the dealer will push your bet back to you if the cards are consecutive in value (for example, 5-6, 10-J, or K-A).
When the first two cards match, the dealer will reach over to the shoe and pick up another card.
Two possible actions can occur at this point. Ideally, you want to see a third matching card, as this will trigger an impressive 11/1 payout.
In contrast, your stake will be pushed back to your pile if the third card does not match the first two.
Announcing the Spread
After two cards are dealt, it is also extremely common that they are neither consecutive nor matching.
If this should be the case, then the dealer will announce the spread, which is simply determined by the number of cards that fall between the two (for example, 2-6 is a spread of 3, 4-10 is a spread of 5, and 10-A is a spread of 3).
When the spread is announced, this will give you the opportunity to raise your wager.
However, you can only increase the wager up to the value of your original stake that was placed with the red dog dealer.
Now that a spread is in place and a second wager has been made, the dealer shall advance the game by drawing a third card from the shoe.
This can result in a loss for the player if the card is outside the first two cards or if matches either those.
Ultimately, your dream outcome is for the third card to fall between the values of the two that were initially drawn.
Red dog payouts
When playing at red dog casinos, the payouts are quite straight-forward to grasp.
In any case, let's run through the most common outcomes and payouts that you can potentially gain from the game:
| Outcomes | Payouts |
| --- | --- |
| Three cards match | 11/1 |
| One-card spread | 5/1 |
| Two-card spread | 4/1 |
| Three-card spread | 2/1 |
| Four-plus-card spread | 1/1 |
One thing to explain is that the spread references the numbers of cards that fall between two cards that are no consecutive or matching.
For example, you could play a hand where the dealer draws a 5 and a 7. In this instance, the only way that you can win is if a 6 is drawn as the third card.
The fact that there is only one card in between makes the outcome a one-card spread.
Considering the difficulty, this means that you are rewarded with a 5/1 payout, as opposed to one of the lower rewards that have been listed on the table above.
Winning from a successful spread is the life blood of playing red dog online.
Witnessing three matching cards can happen from time to time, but the 11/1 payout is a reflection on the fact that those wins aren't especially common.
Red dog house edge
Earlier, it was briefly explained that the house edge – or casino advantage – goes down when red dog is played with a shoe that comprises of multiple decks of cards.
Well, here are the numbers to prove that the house edge and risk diminished when you find red dog games online that have multiple decks.
| Decks | House Edge | Risk |
| --- | --- | --- |
| 1 | 3.155% | 2.672% |
| 2 | 3.077% | 2.609% |
| 4 | 2.884% | 2.447% |
| 6 | 2.798% | 2.375% |
| 8 | 2.751% | 2.335% |
Red dog spread probabilities
Previously, you were shown the different red dog payouts that could be obtained from the game.
Here, you are now going to be shown the winning probability for every possible value of spread that can be announced in a red dog hand.
The various probabilities will only become relevant once you choose to raise your sake and continue the hand.
| Spread | Win Probability |
| --- | --- |
| 1 | 0.077419 |
| 2 | 0.154839 |
| 3 | 0.232258 |
| 4 | 0.309677 |
| 5 | 0.387097 |
| 6 | 0.464516 |
| 7 | 0.541935 |
| 8 | 0.619355 |
| 9 | 0.696774 |
| 10 | 0.774194 |
| 11 | 0.851613 |
The probability figures are quite straight-forward in that a one-card spread is tricky to win from.
As you can see, the chances increase significantly as the spread increases. Of course, this is reflected in the fact that wins from a spread of four cards or greater receive only an even-money payout.
Red dog tips and strategy
To be quite honest, red dog does not match the complexity of blackjack, roulette, or most poker games.
The rules have been set in place for allow for quick gameplay. As such, you will not have to think too long or too hard in figuring out a sound strategy.
However, you would do well to remember these red dog tips:
The spread: you only get to raise when a spread is declared, so this is where your focus must be in the gameplay.
Difficulty: raising with a one-card spread is the toughest win in the game. And you stand to lose double if you don't make the spread. Try stick to backing the more achievable outcomes.
Raising: this doesn't make much sense unless the spread is a more favourable four-plus-card spread. There are many more chances to win, plus the raise can improve your winnings, which will only benefit from an even-money payout.
We hope that the rules of Yablon/Red Dog are now clear, and as a player you have improved your skills and knowledge about the game.
Author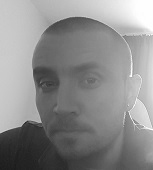 Mitko Atanasov
Mitko Atanasov is a highly respected expert in the online casino and slot review industry, boasting over 14 years of experience. He is dedicated to providing unbiased and accurate reviews, empowering players to make informed decisions. His vast knowledge and expertise make him a trusted source of information for both novice and experienced players.
We recommend the following casino for Red Dog plays:
Sign up bonus

Slots

Poker

Blackjack

Roulette

All Games

Slots

Poker

Blackjack

Roulette

Baccarat

Video Poker

Craps

Bingo

No processing fees on deposits

No processing fees on withdrawals

US players can sign up

A choice of bonus offer for slots or table games

Sign up bonus

150 Chances to win massive jackpots for $10

*T&C Apply

Slots

Poker

Blackjack

Roulette

All Games

Slots

Poker

Blackjack

Roulette

Baccarat

Video Poker

Craps

Bingo

Fast Payouts!

Big choice of games!

Trustworthy and secure!

Wide range of platform compatibility!