The Cheat Sheet for Craps
| Bets | Odds | Payouts | House Edge % |
| --- | --- | --- | --- |
| Pass line/come bet | 251/244 | 1/1 | 1.414 |
| Don't pass/don't come bet | 976/949 | 1/1 | 1.402 |
| Pass line odds/come bet odds/buy bets | | | |
| Numbers 4 or 10 | 2/1 | 2/1 | 4.760 |
| Numbers 5 or 9 | 3/2 | 3/2 | 4.760 |
| Numbers 6 or 8 | 6/5 | 6/5 | 4.760 |
| Don't pass odds/don't come bet odds/lay bets | | | |
| Numbers 4 or 10 | 1/2 | 1/2 | 2.440 |
| Numbers 5 or 9 | 2/3 | 2/3 | 3.230 |
| Numbers 6 or 8 | 5/6 | 5/6 | 4.000 |
| Field bets | | | |
| 3, 4, 9, 10, 11 | N/A | 1/1 | 5.500 |
| 2, 12 | N/A | 2/1 | 5.500 |
| Place bets | | | |
| Numbers 4 or 10 | 2/1 | 9/5 | 6.700 |
| Numbers 5 or 9 | 3/2 | 7/5 | 4.000 |
| Numbers 6 or 8 | 6/5 | 7/6 | 1.520 |
| Hardways | | | |
| 6 or 8 | 10/1 | 9/1 | 9.090 |
| 4 or 10 | 8/1 | 7/1 | 11.10 |
| One roll bets | | | |
| Any 7 | 5/1 | 4/1 | 16.90 |
| Any craps | 8/1 | 7/1 | 11.10 |
| 2 craps or 12 craps | 35/1 | 30/1 | 13.90 |
| 3 craps or 11 craps | 17/1 | 15/1 | 11.10 |
| Horn bet (3 or 11) | N/A | 14/4 | N/A |
| Horn bet (2 or 12) | N/A | 14/2 | N/A |
| Big 6 or 8 | N/A | 1/1 | N/A |
Printable version as an image:
click here
Intro to Craps
Blackjack and roulette are casino games for which even casual players can understand a large proportion of the rules, only needing the dealer or croupier to clear up a misunderstanding here and there.
In stark contrast, craps is a table game that can prove quite confusing for both new and long-term players a like.
Quite simply, there are so many things that you can learn within the craps rules.
As such, you might end up overlooking the craps payouts when you go to place your bet.
Right now, slotreviewsonline.com is going to provide you with an online craps payouts guide that is going to lend you a cheat sheet ahead of your next gaming session.
Online craps rules
An obvious starting is to cover the basics of how to play craps. Otherwise there is a risk of not understanding the bets and their respective payouts when they are presented below.
So, let's start by explaining that the player who throws the dice at the start of the round is called "the shooter".
After tossing the dice, there are three basic outcomes that can result from the shooter's action:
The shooter wins the game
The shooter loses the game
The game continues after the first dice throw
The Pass Line
If you are the shooter, then you will have place a bet before the action starts.
Your standard bet shall be to wager on the pass line, whereby you can pass or don't pass as the two fundamental outcomes.
As the shooter, a pass shall qualify as rolling a 7 or 11 and you will receive a 1/1 payout.
Of course, craps allows for you to bet on don't pass out, which is when the shooter rolls 2, 3, or 12 as the total score from the dice. For reference, a don't pass bet wins on 2 or 3, but ties on 12.
The Point Number
The remaining numbers are 4, 5, 6, 8, 9, and 10. If the shooters rolls any of those, then this will result in the point number being assigned during play.
This will be needed if the game is to progress beyond a single roll of the dice.
At this point, the shooter is going to roll the dice again in the hope of hitting the point number once more.
However, their attempt shall end in failure if they end up rolling a 7 instead.
For clarification, the shooter keeps on rolling until they get the point or the 7 appears first.
Hitting the point will result in a win for the shooter.
The Come Bet
Once the point has been established, this presents the opportunity to place a come bet, which occurs after the come out roll at the very start of the game.
At this point, you will have the option of placing another bet.
This time, you will get to choose on backing the shooter, which is you in online craps, to either hit the point number (come bet) or fail by getting a 7 (don't come bet).
The Other Craps Bets
From looking at an online craps table, it is clear that there are several others bets to potentially place, and these are as follows:
Odds bet: this is combined with pass/don't pass or come/don't come in order to enhance the odds for your existing bet.
Field bet: an opportunity to bet at any time on 3, 4, 9, 10, or 11 for 1:1 payout; 2 or 12 for 2:1; but you lose if 5, 6, 7, or 8 are thrown.
Place bet: a place bet is when you wager on your choice of 4, 5, 6, 8, 9, or 10 being rolled before a 7 appears.
Hardways: when you bet on making a pair of numbers using both dice.
One roll bets: these give you the chance to bet on the next roll only. If the outcome you have selected arises, then you will win the bet (one roll bets listed below).
Online craps tips
At online craps casinos, you are going to have all manners of betting options for your consideration.
As you can see, however, the lowest house edge, which favours the craps casino, is available for betting on pass/come and don't pass/don't come.
However, this is reflected in the fact that those craps bets deliver even-money odds.
There are better odds to target, but you have to remember that those bets are harder to win from. As such, you need to find a balance in your online craps strategy.
slotreviewsonline.com is here to provide you in-depth advice for playing at craps casinos online and a variety of other gambling sites online. Keep coming back to ensure that you stay in the know.
Author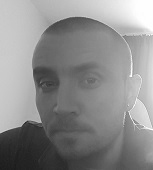 Mitko Atanasov
Mitko Atanasov is a highly respected expert in the online casino and slot review industry, boasting over 14 years of experience. He is dedicated to providing unbiased and accurate reviews, empowering players to make informed decisions. His vast knowledge and expertise make him a trusted source of information for both novice and experienced players.