All betting offers on this page are not available in Ontario.
Sign up bonus

Up to $1250 in welcome bonuses on the first 5 deposits

*T&C Apply

Slots

Poker

Blackjack

Roulette

All Games

Slots

Poker

Blackjack

Roulette

Baccarat

Video Poker

Craps

Bingo

$1,250 welcome package for new players

Major gaming licences present

Multiple progressive jackpot games

Hundreds of Microgaming titles to play
At SlotReviewsOnline.com, we strive for transparency and wish to inform our readers that all the products and services we review on our website may compensate us. However, we want to assure you that our evaluations are always honest and unbiased. Our reviews are based on our own assessment of the slot games and related services, regardless of any compensation received. We appreciate your trust in SlotReviewsOnline.com and thank you for being a valued part of our community.
108 Heroes Slot Review
Slot Details
Are you familiar with Robin Hood? His operating motto is stealing from the rich and giving to the poor. While Robin Hood is a hero in many English-speaking countries, the Chinese culture has a similar hero called Suikoden.
108 Heroes is a Microgaming slot machine using a theme based on Suikoden. The theme has a samurai feel and also features treasure. In some ways, 108 Heroes is a cross between Chinese culture and a pirate theme.
If you enjoy playing Chinese-themed slot machines, 108 Heroes fits in well. And even if you're not a big fan of Chinese-themed slots, the game offers enough features to give it a try.
You can play 108 Heroes slots on mobile devices and online. The game works well on mobile devices because of the small number of pay lines and five reel three rows layout.
Slot Data
Reels: 5
Rows: 3
Paylines: 15
RTP: 96.56%
Wilds: Yes
Free spins: Yes
Bonus game: Yes
Progressive: No
Mobile: Yes
Slot Design
108 Heroes uses a classic slot machine design. With five reels and three rows, the design is the same as many other games.
The game only uses 15 pay lines, so if you prefer simple games, 108 Heroes is a game you're going to enjoy.
But if you're used to playing slots games with a lot of pay lines, like the popular 243 pay line series of games, you might not be too excited about 108 Heroes.
You can bet up to 75 coins, which is a total top bet of $3.75 per spin at .05.
All 15 pay lines are active on each spin, so the only choice you need to make is how much you risk on each spin.
The top prize is 120,000 credits. 108 Heroes doesn't have a progressive jackpot.
Slot Features
108 Heroes Bonus Game: The bonus game is triggered in 108 Heroeswhen you line up three or more treasure chest symbols on one of the 15 pay lines. The pay lines run from left to right. If you line up three treasure chests, you pick three chests in the bonus game. When four chests line up, you pick four chests. And when five chests line up you pick five chests. The payout ranges from 9.00 to 125.00 in the bonus game.
108 Heroes Free Spins: Free spins are triggered in 108 Heroes when you land at least three scatter symbols on the reels. The scatter symbol has two Chinese characters in purple on a green background. You receive 10 free spins, and all wins during your free spins pay three times the normal amount.
Verdict
You're either going to enjoy 108 Heroes or you're going to hate it.
If you like Chinese-themed slot machines, add 108 Heroes to your playlist.
If you like simple slots games with few pay lines, this game is worth playing.
But if you're looking for the best new slot machines with 100's of pay lines, 108 Heroes probably won't hold your attention for long.
Author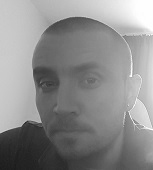 Mitko Atanasov
Mitko Atanasov is a highly respected expert in the online casino and slot review industry, boasting over 14 years of experience. He is dedicated to providing unbiased and accurate reviews, empowering players to make informed decisions. His vast knowledge and expertise make him a trusted source of information for both novice and experienced players.
Where to play
Sign up bonus

Up to $1250 in welcome bonuses on the first 5 deposits

*T&C Apply

Slots

Poker

Blackjack

Roulette

All Games

Slots

Poker

Blackjack

Roulette

Baccarat

Video Poker

Craps

Bingo

$1,250 welcome package for new players

Major gaming licences present

Multiple progressive jackpot games

Hundreds of Microgaming titles to play
Newly Reviewed Slots
Looking For More Slots? – Visit slotreviewsonline.com's online slot reviews section
Last Updated On: 07-22-2023